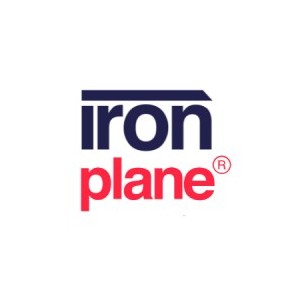 Digital Marketing Services
---
Seller:
---
---
* This service is contracted when the provider accepts it
Characteristics:


DISPLAY ADS, SEARCH ENGINE MARKETING
We build and optimize ad programs across channels to reach your target audience, increase website visits, and drive new sales. Our experienced eCommerce ad experts take an innovative and strategic approach using the latest technologies in digital advertising to optimize campaign performance and deliver a high return on ad spend (ROAS).
Search Engine Marketing (SEM)

Display Ads

Google Shopping Ads

Paid Social
Remarketing / Retargeting

Programmatic / Display

Pay Per Click (PPC)

Amazon Marketplace Advertising


SOCIAL ADS & MANAGEMENT
Paid social ads amplify brand awareness, grow audiences, increase traffic, and convert customers. Our eCommerce marketing team of ad experts take a data-driven approach to campaigns. From ad creation to ad publishing to audience targeting, we deliver top-performing campaigns to bring you new customers and more revenue.
Our social media management team creates highly-shareable content to increase engagement and encourage conversations. We publish organic posts and actively engage with your audience across channels: Facebook, Instagram, LinkedIn, Twitter, Pinterest, YouTube, TikTok, Clubhouse, and more.
Ad Creation & Image Sourcing 

Ad Publishing

Audience Targeting
Facebook Custom Audiences 

Performance & Optimization

Content & Channel Strategy


SEO - SEARCH ENGINE OPTIMIZATION
Get discovered, boost traffic, and increase sales. Our experienced SEO team employs innovative and tactical SEO strategies to increase visibility,  grow organic ranking, and find relevant customers.
Want to stay ahead of your competitors? From SEO audits to keyword research to content plan, we build custom SEO eCommerce strategies that elevate online search results, capture your target audience, and drive sales for your business.
On-Page SEO

Local SEO

SEO Audits
Keyword Research

Content Strategy

Link Building Consulting


AFFILIATE & INFLUENCER MARKETING
Affiliate programs generate qualified leads, increase website traffic, and increase sales. With no up front fees, affiliate partners promote your products and are only paid a commission if a referral results in a sale. It's a win-win for brands.
We manage and grow your affiliate marketing programs and influencer campaigns into lead generating and revenue-making opportunities. A well-developed affiliate program is a significant revenue driver and operates as an outside sales team for your business.
Affiliate Program Management

Communications / Emails

Affiliate Network Integration

Onboarding
Micro-Influencer Campaigns 

Influencer Outreach & Management

Program Growth & Optimization

Commission Payouts & Reporting


CONTENT MARKETING
We help brands tell stories. From content development to copywriting to video production, we craft strategic roadmaps and bench-made content programs to increase traffic, generate leads, and increase sales. We create highly valuable content to amplify brand awareness, increase engagement, start conversations, and expand your target audience.
Blogs

Email Content

Social Media Content
Landing Page Content

Asset Creation / Graphics

Video Production & Editing


EMAIL MARKETING
Email marketing builds brand loyalty with existing customers and creates excitement for new subscribers. When it comes to email campaigns, content will be the main driver for clicks, conversions, and ultimately, revenue.
Well-crafted, behavior-triggered email sequences can result in a dramatic uplift in customer engagement and lifetime value. We build automated drip campaigns to streamline your email marketing workflows: new customer, shopping cart abandonment, product reviews, and win-back emails.
Content Strategy & Development

Email Creation & Deployment

Custom Template Designs

Email Automation / Drip Campaigns
Website Integration & Tracking

List Segmentation & Audiences

Editorial Calendar 

List Growth & Optimization