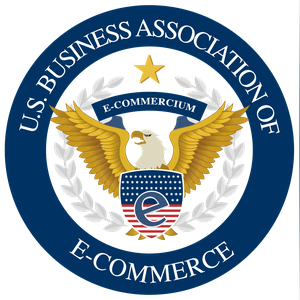 10 Strategies To Increase Your B2B Business' Sales

With the world moving on to a more digital and virtual space for all its needs, it's only understandable that the trading of goods and services is next to take the spot. There've been X Strategies To Increase Your B2B Business' Salesseveral opportunities in the digital market with increased traffic for all types of transactions. If you've been thinking of expanding your business, this article is precisely what you need to be looking at for imbuing progressive strategies to augment eCommerce sales.  
Choosing amongst many options can be a difficult task. That's precisely why today, we'll look at the topic in brief detail to understand all the minor intricacies of your eCommerce approach. This guide will help you understand the meaning of e-commerce marketing and how you can use it. So, come on and scroll right in for the best strategies to increase your eCommerce sales and be the best B2B store there is in the digital space. 
What is e-commerce marketing? 
E-commerce marketing is building brand awareness for your online store. The difference between e-commerce marketing and traditional marketing lies in inaccessibility. While an offline or physical store works on the function of in-person visiting, an online market can be accessed through any of your digital devices.  
Store owners can tap into online marketing's potential by creating catchy ads and well-thought-out guides for their website. This e-commerce market is growing through digital content, social media platforms, search engines, and email campaigns to attract customers. The online marketplace can undoubtedly be seen as a complete win-win situation if done the right way.   
Some E-Commerce Strategies For B2B Enterprises  
1. Upsell products  
All visitors to your site have an anchor price in mind. So what you need to do is show your customers a better version of the same product in a side-by-side comparison. Once you do this, people consider buying the upscaled product with better features, and this alone can be an outstanding deal for your business.
2. Decrease the number of your abandoned carts 
There are many reasons why visitors abandon carts. It could be because of budget constraints, better quality available elsewhere, a better deal offered by the competitor's website, or simply something else. It's your job to find out the reasons why people abandon carts. Although this is not easy, you can figure out the reasoning by running various analytical regressions on your product and its associated market.
3. Work with Instagram 
We're all aware that Instagram has become one of the most prominent social media platforms today. As a result, it can be used to endorse your products to a broader target audience strategically. Use compelling pictures, relevant hashtags, and post at the right time to increase your ROI. Building a relationship with your followers could quickly turn your fanbase into paying customers.  
4. Facebook store to the rescue  
Another unique way of strategizing is through collaborating your e-commerce marketing services with a social media giant. And what better way to take the plunge than Facebook. Despite the ever-changing platform, Facebook remains a viable online marketing strategy, and its comprehensive store is now the cherry on the top. Try selling your goods through Facebook shop features by posting pictures and promoting them through relevant reach.
5. Ads and Landing Pages  
Landing pages are a crucial aspect of e-commerce marketing strategies, so marketers should align their ads with landing pages. When an interested lead clicks on an ad, they should be transported to a working landing page for your business. Both the ad and landing page must possess similar themes, content, design, and so forth.  
Irregularities in content or design can put off potential leads, and they may look for other B2B companies offering similar products and services. Despite receiving tons of visitors to your landing page, they may not translate into buyers for your company, so aligning ads with landing pages is of paramount importance.
6. SEO  
SEO or Search Engine Optimization is a way of optimizing your website and web pages so that they can rank at the top of search engine results. A well-thought-out SEO campaign includes extensive keyword research, link building, optimizing the site for mobile use, and so forth.  
Marketers can use advanced tools to conduct keyword research and find phrases commonly used by a business's target audience relevant to its products and services. Targeted keyword phrases are a part of on-site SEO practices.  
Off-site SEO includes external linking, guest posts on other popular sites, and so forth. These tactics can help improve awareness surrounding your site and improve the credibility of your business.
7. Run A/B Tests 
Over the past years, A/B testing has developed into a popular e-commerce marketing tactic. Here is how it works.  
It involves putting out two different marketing strategies as part of the test. This test can help you determine which strategy draws more traffic and is ultimately better-suited to your business needs.  
8. Get Valuable Feedback  
Feedbacks are essential for carrying out a successful marketing strategy. One of the most common ways of generating feedback is surveys wherein both buyers and leads can help businesses identify the aspects which need fixing.  
Feedback does more than improve the quality of products and services. It also helps businesses create a good reputation for their customers and leads.  
9. Connect Your Multiple Sales Channel  
This marketing strategy is helping those who sell their products and services via more than one medium. For example, if your B2B company boasts both an online store and a physical store, you can also create other crucial channels such as email marketing and social media marketing.  
Interconnecting your multiple sales channels can help you immensely in running your business smoothly. It also ensures a smooth and streamlined customer experience across all your business platforms.  
10. Referrals System  
Business-to-business companies can employ referral systems to their benefit. You can incentivize the businesses that you are collaborating with to refer their regular clients to your business. The incentive shall be in such a way that both businesses stand to benefit from the situation.   
In summary 
In 2021, e-commerce marketing is of paramount importance. Most buyers are using the internet somehow or the other, which is why you need to take your business to them.  
Technology has made it possible for businesses to create an online presence for themselves without any hassle. However, excessive competition can deprive your business of reaching the target audience, which is why you need a well-defined marketing strategy.  
The tactics above have helped tons of businesses realize their goals, so you should consider implementing them swiftly to get assured success.