R3 Boot Camps Sponsored by Wells Fargo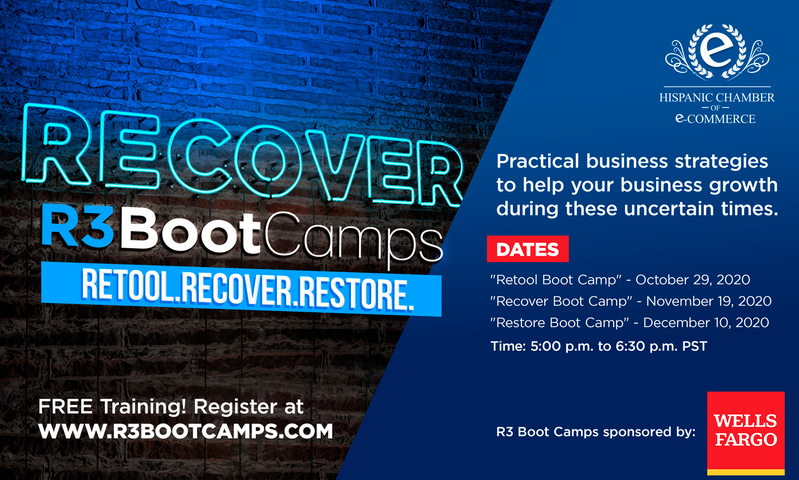 Sign up for the upcoming R3 Boot Camps sponsored by Wells Fargo.
The R3 Boot Camps will focus on the following:
"Retool Boot Camp" will focus on teaching participants on "retooling" their businesses by developing new and innovative go to market tactics to meet emerging needs.
"Recover Boot Camp" will train participants on how to "recover" their businesses through targeted reopening plans, workforce planning and customer acquisition strategies.
"Restore Boot Camp" will help businesses develop a "restoration" strategy through long-term access to capital planning and network opportunities.
The R3 Boot Camps have been customized for:
The owner of the company with a minimum of three years of experience running a business.
Have an annual sales volume minimum of $100,000
Business owners committed to attending the three R3 Boot Camps.
FREE to participate thanks to the sponsorship of Wells Fargo. Register now at www.r3bootcamps.com