"Wells Fargo 1000" Program | E-Commerce Made Easy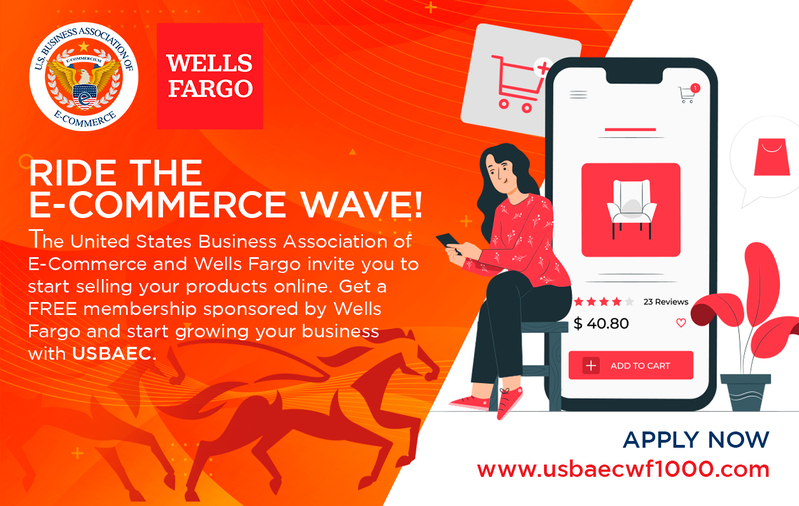 Apply now for the "Wells Fargo 1000" Program if you are interested in selling your products online and you don't know where to start. Your business gets the following at no cost to you:
1. An annual membership with the United States Business Association of E-Commerce.
2. An online store in our marketplace where you can sell your products.
3. Online training and access to business resources to help your business grow.
Fill out the form at http://www.usbaecwf1000.com
We look forward to serving you.
#WellsFargo1000
#usbaecwf1000