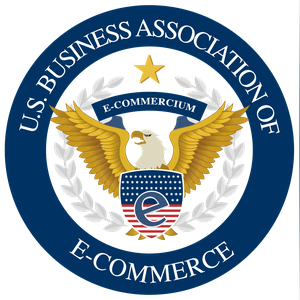 Ten B2B Online Marketing Strategies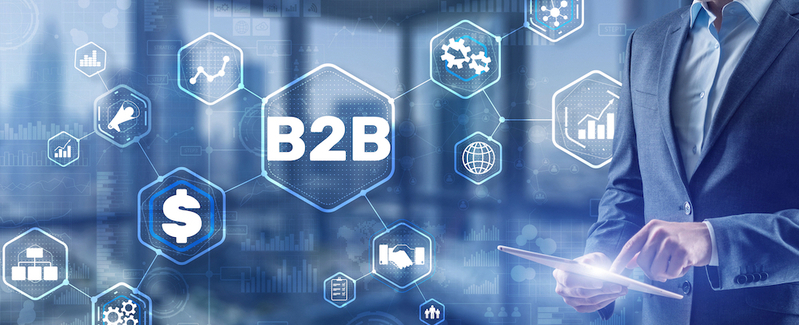 Over the past years, there have been rapid advancements in technology. Before the advent of technological tools and platforms, conventional B2B marketing included strategies in trade shows, print ads, and so forth. However, these methods were expensive and did not offer any definitive results.  
Thanks to technological improvements, online marketing tactics have taken over the more conventional strategies. Read to know more about the top ten B2B digital marketing strategies that you can employ to get assured success!
1. Conduct Thorough Market Research  
Any decent marketing strategy starts with research. Business-to-business companies, unlike business-to-consumer companies, conduct an exchange of products and services between different businesses. Consequently, the former has more specific needs.  
Marketing for these companies is less promotion and advertising and more of providing valuable guidance to cater to the needs and interests of your target audience. Without market research, marketers will have nothing important to offer to the sales team to transform leads into sales effectively.  
You can look into the background of your regular buyers and acquire information about their job titles, income, interests, etc. Then, you can use this information to build a buyer persona that shall contain information in the form of job title, company size and industry, key concerns, geography, etc.  
Buyer personas can help you optimize your content and can vastly improve open rates under email marketing, make landing pages more efficient, and so forth.  
2. Build a High-Performance B2B Website  
Your business's website is the heart and soul of your online marketing strategy, which is why you must reconsider the varying aspects of your site including, the website interface, etc. In 2021, your buyers are unlikely to undergo phone calls with sales representatives but choose to check out your website by themselves instead.  
Here are some things to consider for a quality website:  
Fast-loading site pages  

Responsive mobile-friendly design  

Intuitive and easy-to-use interface  

Clear and Eye-Catching Call to Actions (CTAs)  

Professional-looking interface  

And so, on 
If your website takes a long time to load, buyers will be put off and look for other businesses offering similar products and services. Therefore, the onus is on you to ensure that your website loads quickly, no matter what device they are using.  
3. Implement SEO Strategies  
Search Engine Optimization or SEO makes websites and web pages rank at the top of search engine results. A vital SEO strategy is keyword research, wherein specialists try to find relevant words and phrases that customers are most likely to look up.  
A well-thought-out SEO strategy includes robust keyword research using advanced search tools, inserting low-volume keywords into content, title tags optimization, and so forth.  
4. Make Necessary Improvements to Your Content Marketing Strategy  
Like your website's design, its content is also a significant B2B marketing strategy aspect. Site content may include blogs, case studies, infographics, FAQs, videos, etc.  
In 2021, business marketers are revamping their strategies to accommodate online videos that will leave a lasting impression on potential buyers. Over the past years, video marketing has gained a significant edge over other tactics. Concise and well-made videos can go a long way in helping buyers gain and retain crucial information.  
5. Stay Up-to-Date with Social Media Marketing Trends  
Contrary to popular beliefs, social media marketing strategies don't just benefit B2C companies. In 2021, most B2B buyers are millennials who spend a considerable time of the day scrolling through different social media platforms.  
While carrying out social media marketing, you can employ posts in statistics, how-to content, blogs, case studies, webinar promotions, etc. However, when it comes to business-to-business companies, most buyers use LinkedIn, Facebook, and Twitter. Therefore, it is recommended to pour resources into marketing across not more than two to three social networking platforms.  
6. Run PPC Ads and Other Display Advertising Tactics  
B2B businesses can significantly benefit via paid advertising tactics. When any potential buyer searches for something, they are bound to come across several Pay-per-Click ads at the top. Thus, you can perform extensive keyword research to find the keywords relevant to user's needs and interests.  
Display advertising strategies ensure that your ads show up on top of websites that are a part of the Google AdSense network. Just like online video marketing, display ads are comparatively better than text ads.  
7. Use Remarketing Strategy  
Most buyers are unlikely to make purchases on their first visit to a website. Therefore, PPC ads can do a great job finding crucial information about website visitors, which can be used for remarketing later.  
Remarketing is one of the best online marketing strategies out there and allows you to reach internet users who have visited your site before. Once the person leaves your site, they will come across display ads and PPC adverts. These ads can compel them to buy the products and services they had scrolled through but did not buy.  
8. Personalized Marketing  
The digital era has made it possible for marketers to personalize their strategies. Now, advanced technological platforms can analyze the patterns of site customers or visitors to make correct predictions.  
For instance, chatbots serve as a great customer engagement tool and can interact with customers or leads without any customer service representative. Top marketers are currently employing CRM or Customer Relationship Management solutions to personalize and automate email content delivery such as follow-up emails, webinar notifications, promotions, etc.  
9. Use Account-Based Marketing  
ABM or account-based marketing targets certain accounts instead of an audience. It involves marketing products and services to a specific group of companies and the decision-makers heading the same. An ABM strategy can make potential buyers feel as if you are solely catering to their business needs.  
Benefits of this strategy include great return on investment, faster sales cycle, etc.  
10. Review Analytics Data  
Business owners can employ Google Analytics, Google Search Console, PPC/SEO tracking software, etc., to monitor website visits, conversions, sales, etc.  
Marketers can review user behaviour to comprehend what the users are on the lookout for. Consequently, they can also set up A/B split testing, which means that they can create two versions of content: emails, websites, PPC ads, etc. Finally, marketers can find out which version works best.  
To Sum Up  
B2B marketing is continually evolving, which is why business owners need to stay ahead of the game by looking into the strategies mentioned above from time to time. In addition, they can also employ marketing technologies like AI (Artificial Intelligence) and Augmented Reality (AR) to their benefit.
Get your business listed on our marketplace https://usbaec.com/  We look forward to serving you.