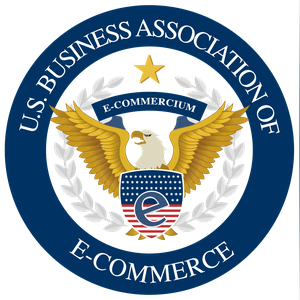 7 B2B E-Commerce Strategies Using Instagram
Ever since the Instagram application was launched in 2010, it has taken the world by storm. This social networking platform accounts for one billion active users monthly and has transformed how people interact across social media. Over the past years, however, there has been an enormous increase in e-commerce on Instagram.
Business owners are aware that most of their customers are on the internet in 2021, and there is no better way to reach your targeted audience than social media platforms. For example, a photo-sharing app, Instagram, has witnessed over 25 million business enthusiasts investing their hard-earned resources and time into well-thought-out marketing tactics.
Businesses, both big and small, stand to gain a great deal from employing a tried-and-tested marketing strategy on this app. Even B2B companies that have a smaller target audience can use this app to their benefit. Read on to know-how!
1. Use the Instagram Bio Link to Your Benefit
Millions of Instagram users are likely to visit at least one business or company page in a day. This information points towards the apparent advantage of e-commerce on Instagram.
It is recommended that you turn your Insta bio into a working link to help visitors gain more information concerning your products and services. For example, business-to-business companies can get a great deal of success by choosing to add a lead generation landing page. In addition, if you have content such as tutorials, eBooks, online courses, etc., you can use them to encourage users to share their information.
2. Add Contact Details
If an Instagram user ends up liking the products and services that you have to offer after visiting your page, it is crucial to ensure that they can get contact details quickly. Please keep in mind that, unlike B2C companies, B2B companies include different individuals who are a part of the business process.
Therefore, it would be ideal for adding a wide range of contact information details such as phone number, email address, etc. Thanks to these details, Instagram users can contact you without any hassle.
3. Create Awareness among Followers Regarding Your Business
Once you have piqued the interest of target users, the next step is to make them genuinely interested in the products and services that you have to offer. The best way to do it is by providing valuable information about the same on the platform.
This information can be in the form of posts, tutorial videos, etc. Online videos, for instance, can serve as an excellent tool for introducing a cool new feature of any of your products.
Content marketing on Instagram is vital to achieving more likes, comments, and shares on their posts. The massive amount of engagement on posts can result in Instagram ranking your posts higher on their feed.
4. Create Good Relationships with Followers
B2B buyers are no different from any other consumer. They are also looking forward to establishing an authentic relationship with other entities on the app.
The best way to create a good relationship that can translate into sales is by making your business page more humane. You can do so by putting your face on the company. You can also share photos and stories about employees who are a part of your business so that buyers can identify with the same.
Another critical strategy is to share clients' stories with your followers. For instance, you can share the experience of a client who had a great time doing business with your company. This information can improve your brand image and encourage potential buyers to engage with your page.
Lastly, it is also crucial to participate in discussions, comments, etc., under posts to make your followers feel that their needs are being heard and addressed.
5. Bring in Brand Ambassadors
E-commerce on Instagram allows you to collaborate with well-known and trusted ambassadors of your products and services. This platform is well-known for Instagram influencer marketing which can bring in thousands of new buyers overnight.
Smaller businesses that lack the resources to bring in big-time influencers can collaborate with micro-influencers instead. A micro-influencer has a very niche following, such as someone with under 10K followers. Nonetheless, 10K is a huge number and can help make several people aware of your brand.
6. Make Good Use of Instagram Stories
Did you know that a whopping half a billion Instagram users are engaged in creating or watching Instagram stories? This statistic can be of great help to B2B companies.
Instagram stories also include other cool features such as a swipe-up link which can take potential buyers to a landing page. You can also permanently save your stories in the Highlights section so that both regular users and new visitors can get a good idea about your products and services.
7. Run Lead Generation Ads
Instagram lead generation ads can lead your target audience and incentivize them into providing valuable information such as phone numbers, email addresses, etc.
You can use this information in the future for remarketing strategies as well. For example, if any user has abruptly left your page after going through your products and services, you can encourage them into buying the same by running engaging ads by them.
In Summary
The opportunities of online marketing and e-commerce on social media applications such as Instagram are countless. Millions of users log in to these applications from their smart devices every day. They are bound to use these apps to look up things that interest them. If your products and services fit the bill, then you can employ well-designed marketing strategies to reach your target audience.
The marketing tactics mentioned above have helped many businesses realize their business dreams, and now you can use these strategies to sell your products and services without any headache!
If you are interested in connecting with Instagram influencers for your business visit https://www.fourstarzz.com.
Watch the B2B E-Commerce Strategies Using Instagram:
Follow USBAEC on Instagram, CLICK HERE.