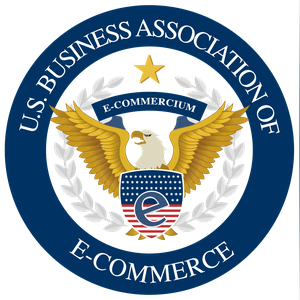 Reasons to Get Your Small Business Listed on an Online Marketplace
Listing or selling products on the marketplace are very beneficial for all types of business owners. It hardly matters if it is a small-scale business or a large-scale business. But it is conducive to small-scale firms because all they get is a well-set platform in terms of the online marketplace. For small business owners, they get more options to set up their online option into any marketplace. 
Before we go ahead, we must know about the online marketplace. It is an eCommerce market platform where users can sell their products without creating their online store. Any online marketplace has its own rules and policy with terms and conditions. Users need to follow all these terms and conditions to register themself to the online marketplace platform. There are four main types of e-commerce Marketplace.
Vertical- 

This Marketplace of the same type of products to different vendors.

Horizontal- 

it contains another kind of product list but having similar characteristics.

  

Global- 

Global Marketplace does not have any limitations; they can sell all products from different suppliers.

 Hybrid- 

This type of marketplace first offers their product, and later they will display other companies' products. 
What is the reason behind selling on the online marketplace? 
There are lots of reasons behind selling any product in the marketplace. This online marketplace is a golden opportunity for all business owners to get names and frames from them. 
Name and frame already gain with the help of platform using for the online marketplace. 

Millions of audiences are already present on the platform.

There is a considerable reach of the online marketplace.

The product also gains trust level.

The business owner also grabs the national and international market. 

A separate webshop is not required. 
List of all Best eCommerce Marketplaces for Online Sellers
According to the stats approx 1.92 billion people love to buy products online. However, there are tons of benefits for a small-scale business to sell its product online. Apart from that, now let's discuss all the best eCommerce online Marketplaces for small-scale businesses. 
Amazon
Amazon is the most popular and most trustable online marketplace for all types of business. Customers can buy anything from Amazon. According to the statistics, there are more than 5 million Marketplace sellers ( small scale business on large scale business), and approximately 197 million United States chauffeurs will browse this website every month. There is only one disadvantage in Amazon Marketplace that it contains strict or limited product listing guidelines. 
 Walmart
 Walmart entered the online marketplace ( e-commerce) world in 2000. from that period, sales of Walmart grew up to 43%. If we look at the statistics, more than 110 million Shoppers shop every month from Walmart. Amazon and Walmart are the competitors. 
eBay
eBay Is the first E-Commerce platform that was launched way back in 1995. 
Apart from this, there is a massive list of online Marketplaces open till now. But we listed above a few trustable and most common online Marketplaces used over the world. 
Five best reasons to get listed your small business on an online marketplace
As we know that there is an extensive list present all over the web. However, we are going to show some common reasons. After reading these reasons, you believe that all are related to saving time, money, and profitability. So, read all the reasons carefully that are given below. There is a lot of reasons apart from them, but these reasons save your time and money. With all that, Business owners also succeed in their small businesses after listing on an online marketplace. 
Customer acquisition
This is the primary factor and the most challenging face to Grab new clients related to the product. And this can be achieved easily with the help of an online Marketplace. There are millions of new audiences using the online marketplace every day. If users of small businesses are listed on an online marketplace, there are more chances to reach a wider variety of customers. Many users also visit your product act about your brand or product. It means it is a free traffic gain. Users do not need to run any paid ads campaign.  
Competition and brand awareness
Competition and brand awareness are similar in both phases; however, the marketplace is online or offline. In the online marketplace, users need to research competitors displaying the same product on which keyword. This can only be feasible with the help of Search Engine Optimisation (SEO). After doing this, it provides a lot of advantages for small businesses listed on an online Marketplace. The second factor is the price list. Competition and brand awareness mean similar products are also ranked according to the price list. For brand awareness, small-scale business owners need to place different types of discounts on their products.
Trust factor
After launching a new product Over the offline marketplace, people are not going to trust it soon. So there are fewer sales for small businesses (New businesses). However, It is different from the online marketplace because if any small business is listed over a trusted and branded online marketplace, it will get equal trust. Any customer feels it is elementary to buy from the latest brand. Directly small businesses listed on an online Marketplace get more audience and help to increase their sales rapidly. The trust factor is the main reason that comes across an online Marketplace. 
Efficiency and revenue
 Efficiency and revenue depend on the audience. That is how much the audience visits and buys by-products from online Marketplaces. If a large audience visits the Marketplace website and buys products, it directly increases efficiency and revenue. 
Scalable business model
 Suppose a small-scale business is listed over any online Marketplace then. Small scale business owners save a lot of money. The money can be held in the format not to design an e-commerce Store and paid product promotions. There is no tension to divert organic, inorganic, and paid traffic over the website.  
If you want to promote your business through different channels, list your business on our marketplace.