Virtual Entertainment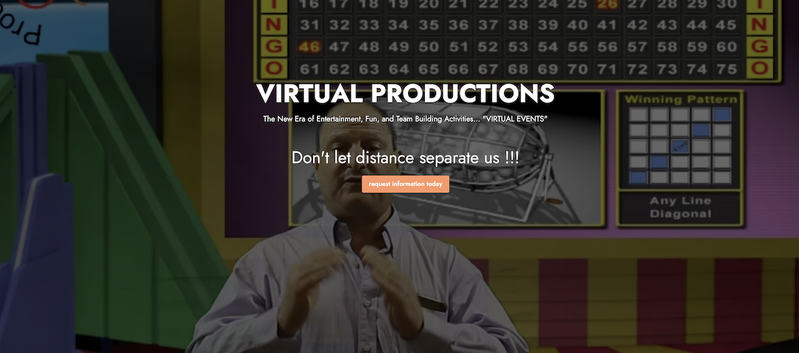 At Producciones YL, we are leaders in Fun, Entertainment and Integration for Events. Due to the current situation we are living in right now, we have transformed and reinvented ourselves into something that none of us had imagined and we have created our sister company Virtual Productions, with which we offer you
"Virtual Entertainment" and "Real Fun" ...
¡¡¡Live The New Era of Virtual Entertainment!!!
what can we offer at Virtual Productions?
We help you achieve success. We are your perfect complement, the added value that your Team, your Event needs, no matter if you are a Company, Advertising Agency, Events or Incentives.
We will Always be with you, by your side, and focused on the Objective to be able to archive your goal.