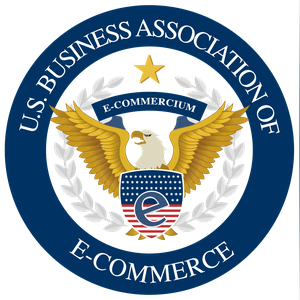 How To Get Certified As A Minority Owned Business?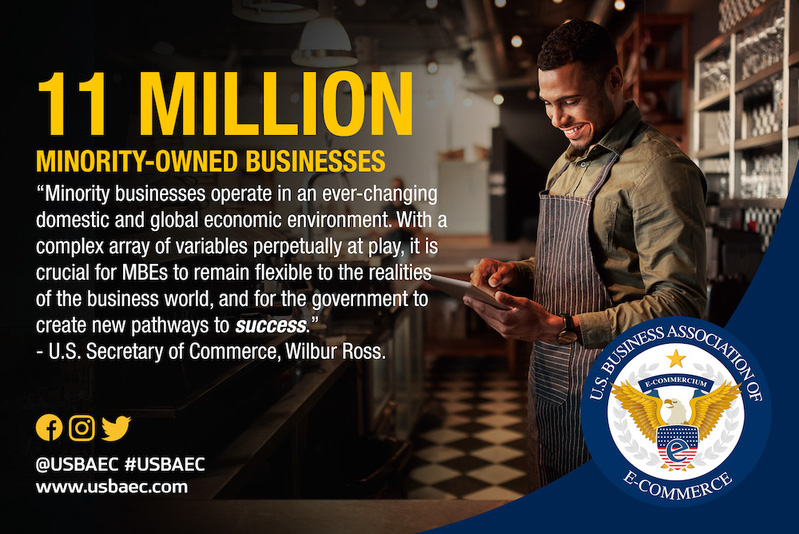 The business outlook is more straightforward to operate than ever before. The digital age has resulted in tools to help those with entrepreneurial ideas in achieving their targets. Almost anyone with a computer or laptop, internet access, and a small amount of money can start their own business. Even educational and practical resources for creating a successful business are easily accessible via the Internet.
Due to this, many people from historically marginalized communities are empowering themselves and one another to develop as business leaders. Minority-owned businesses are slowly growing in popularity.
Indeed, governments and industries are becoming progressively attentive to the positive impact of reassuring diversity in the commercial landscape. To better identify and support this, there is now the option to become certified as a minority-owned business. To know everything about a minority-owned business, read the following article and learn how to get certified as a minority-owned business
What Defines A Minority Owned Business?
A minority-owned business should have at least 51 percent by one or more minority individuals who are U.S. legal permanent residents. In the case of a corporation, partnership, or other entity, at least 51 percent of the equity ownership interest in the partnership, or limited liability company, corporation, or other entity.
Minority-owned businesses are growing in number. From the last two decades, the number of companies owned by minorities of all kinds has steadily increased in the United States. During this time, the African-American, Hispanic, Native, and Asian American communities experienced essential growth in small business startups and development. This success has been applied to both general economic trends and advancements in education and capital access.
Nonetheless, most observers agree that minority entrepreneurs, like women entrepreneurs of all fields, continue to face challenges that their white male correlative can avoid more easily. Racism is still a sad reality in some communities, industries, and corporate settings. Furthermore, many minority entrepreneurs believe that affirmative action programs and "set-asides," which were hotly debated in the 1990s, are still important factors in the success of many minority-owned businesses.
Despite persistent racism and uncertainty about acknowledged action, minority entrepreneurs have carved out a significant business slot for themselves across the country. The Census Bureau conducts business surveys as part of their many data collection efforts, and the most recent surveys included information on the minority status of the business owners. According to the Census Bureau, a person or persons from the minority group being measured must own 51 percent of the stock or equity of the business for it to qualify as a minority-owned business. The Minority-Owned Business Certification is a company-wide diversity certification. Minority certifications can be issued by local, state, or federal governments, so eligibility requirements vary depending on the issuer. Based on their minority ownership status, organizations interested in becoming certified should contact the organization responsible for issuing the certification for more information on the certification process.
How To Start A Minority Owned Business?
Learning how to start a business, neglecting your background can be a daunting task. Furthermore, suppose you've seen or heard some statistics about minority-owned businesses, such as how, despite significant growth, they still earn less revenue than businesses owned by white people. In that case, you may be hesitant to get started.
Fortunately, setting a minority-owned business is not all that separate from starting any other business. Furthermore, minority-owned businesses can obtain certification as minority-owned businesses, opening specific opportunities to help your business launch and grow.
Keeping everything in mind, have a look at the process of how to start a minority-owned business.
1) Choose Your Business Idea
Some entrepreneurs establish their businesses because they have the perfect business idea. Others are aware that they want to run their own business or be their own boss, but they must first analyze to identify the best small business idea. As you might think, coming up with the right business idea isn't always a simple and easy process. Nonetheless, it may be worthwhile to consider ideas specifically suited to you and your future minority-owned business.
2) Write Down Your Chosen Business Plan
Once you've decided on your business idea, the very next step in learning how to start a minority-owned business is to start digging out the details and noting them down. Writing a business plan is not only a helpful exercise for business planning; a comprehensive business plan is also required for many startup business processes, such as obtaining financing.
Finally, your business plan will differ depending on the type of business you're starting and the plan's purpose. As a solution, it may be beneficial to create a few different forms of your business plan depending on the target they need to achieve — such as building your team, explaining to investors, or applying for a loan.
Brief summary

Overview of the company

Market research

Organization of a business

Goods and services

Marketing and sales strategy

Financial projections and plans

Appendix
 As you move forward through this process, you will want to include any relatable information to your minority-owned status — such as minority business certification — that potential investors, lenders, or employees might find helpful to know and understand.
3) Register Your Business
The next step in determining how to set up a minority-owned business is to ensure that you have completed all of the legal requirements for new businesses. Although some of these requirements will be specific to your location and industry, you should consider the following:
Putting your company name on the market

Selecting a Legal Structure for Your Company

Signing up for federal, state, and local taxes

Obtaining any required business licenses or permits
4) Obtain Certification As a Minority-Owned Business.
So far, learning how to start a minority-owned business isn't that dissimilar to creating any other type of business. However, the process will change slightly with the next step. After you've obtained the necessary general business licenses and permits, you should think about obtaining a minority-owned business certificate.
Although this minority business certification is not required to start a business, it can be highly beneficial as you get started and may grant opportunities for your business in the future. A minority-owned certification company can assist you in qualifying for government benefits, attain access to minority business grants, apply for and get government contracts, and become a supplier for large companies.
Several government agencies provide this certification at the local, state, and federal levels. Here are some alternatives to examine:
Attaining certification for a minority-owned business 
 

NMSDC

is an abbreviation for the National Micro (National Minority Supplier Development Council)

: This organization has a national office, affiliate regional councils all over the country, and provides small business training and loan programs. Suppose your company wants to connect with private-sector buyers. In that case, you should think of completing the NMSDC application process to become a minority-owned certified business, also known as an "MBE." To qualify, your company must be at least 51 percent owned and operated by a minority entrepreneur.

 

The

8(a) Business Development Program

: 

The SBA's 8(a) program is intended to help minority-owned businesses compete for federal government contracts. Federal government agencies must set aside a part of their contracts for 8(a) applicants to comply with this program. To qualify for this program, your business must be certified as a minority-owned business by the SBA, which means it is at least 51 percent owned by a socially or economically disadvantaged individual.

 

Disadvantaged Business Certification Program of the Department of Transportation

(DOT):

 DOT funding keeps aside at least 10% of their budget for contacts with minority-owned businesses. These individual programs, known as Disadvantaged Business Enterprise or DBE programs, differ by state, so you'll need to check your state's DOT website for more details. However, relying on your state's requirements, you can apply for minority-owned business certification and be listed as a DBE in the state directory.
And with these three options, you should contact your local state or city business agency to notice if there are any other avenues for you to obtain a minority business certification.
5) Find funding for your company.
After taking the essential steps to becoming a minority-owned business, the next step is pursuing business financing. You can fund your business in different ways, including traditional debt-based funding, equity financing, and more creative methods such as crowdfunding or working with friends and family.
Among these different financing options, you should prioritize the opportunities that are particularly available to your minority-owned business. Although there isn't a lender that only offers minority business loans, federal, state, local, and private loan programs are designed to address some of the issues that minority small business owners face.
Community Advantage Loans

from the Small Business Administration

Microloans

Alternative Lenders on the Internet

Union Bank is a financial institution

New Americans' Business Center

Fund for Business Consortiums

Unrestricted Ventures
How To Become An MBE?
To become a minority business entrepreneur, the first thing to remember is that the public is becoming more alert about the importance of diversity and inclusivity. While this is long delayed, one of the advantages has been a more significant proportion of the community demonstrating their allyship and ethics. This has included a powerful focus on locating and supporting minority-owned businesses.
Including information about your certification on your business materials and website can help potential customers confirm your status. Not to forget that it can assist with community efforts to promote businesses run by entrepreneurs from underserved communities. 
The National Minority Supplier Development Council handles the MBE Certification program. While they have lately allowed applications to be filled and submitted online, there is still a complicated process to go through. This could take at least three months to wind up. As a result, you should collect all of your supporting materials ahead of time to make the process go as smoothly as possible.
Much of what you'll be asked to provide will revolve around your eligibility for minority-owned business status. Owners must be U.S. citizens, and businesses must be at least 51 percent minority-owned, controlled, and managed. Some necessary documentation must confirm that your owners are at least 25% Asian-Indian, Asian-Pacific, Black, Hispanic, or Native American. They accept various background proofs, including passports and Indian/Native American Blood Degree Certificates. Following the submission of all documents, a desk audit will be held, followed by a site visit. A committee then reviews the entire application before the board of directors makes its final call.
Even after certification, it is essential to maintain a high standard of diverse operations. It is prudent to begin early and make sure that your company has multicultural employees at all levels of seniority.
Self-promotion is not always compulsory for everyone, but it is important. Yes, you should mention your certification in your marketing materials, but that doesn't explain why it's important. Write blog posts about your company's journey and why you decided to pursue certification of MBE. You should also take the time to build a great team of staff members who can participate to effectively utilizing your status. Your staff should help you effectively strategize your journey as a minority-owned business and recognize development opportunities.
Becoming A Certified Minority-Owned Business
It is a fantastic idea to become certified as a minority-owned business if you own a minority-owned business. Government agencies set targets for doing business with them and buying from minority-owned businesses so that becoming certified immediately buckles up your company's appeal.
Government agencies want to tie up with minority-owned businesses as they know that minorities in the United States have a lot of purchasing power. And, certainly, if they want minorities to purchase their products and services, they must come in support of their businesses.
Federal officials support minority-owned businesses because they understand that doing so will assist the country to grow a sustainable economic climate
Obtaining certification from the National Minority Supplier Diversity Council (NMSDC) is an excellent way to rank your company for growth and development by connecting with private sector buyers. The National Minority Supplier Development Council connects certified minority-owned businesses with network members needing products, services, and solutions.
To be qualified to begin the how to get certified as a minority-owned business process and be become a Minority Business Enterprise (MBE), 51 percent of the business should be retained by a U.S. civilian who is Black, Hispanic, Asian or Native American. Alternatively, if the company is publicly traded, such individuals must own at least 51 percent of the stock.
NMSDC Certification Process
The initial step in the certification process is to collect all of the required documentation. The documentation required varies depending on the type of business, but typical corporate documents include:
The company's background

Articles of Incorporation or Certificate of Incorporation

Stock Certificates and the Stock Ledger

Bylaws

All ownership contracts

Business cards, resume, and driver's license copies

Proof of Citizenship in the United States (Birth Certificate or U.S. passport)

Corporate Bank Resolution, including your Bank Signature Card

If you start work from home; you will need a business lease agreement and/or security deeds.

Proof of general liability insurance and proof of bonding, depending on the type of business.

Copies of business checks that have been canceled
Application Process
The application procedure is as follows:
Examine the eligibility requirements.

Examine your online application to make sure that you have all of your answers and necessary documents.

Start the online application by clicking the Begin MBE Certification button. You must have your Tax ID (Employer Identification Number) available.

When you begin your application, your company will be assigned an Application ID.

You will need to upload your documents. Make sure your documents are scanned files, jpegs, or pdfs and that each copy includes your company's name.

The certification fee is due upon application submission and must be paid by credit card. A company's annual revenue determines the fees.

After all of the necessary documents have been verified, a Field Auditor will contact you to schedule an on-site visit.

Your application will be sent to the Board Certification Committee for final review and approval.

ïWhen your application is reviewed and approved, you will be emailed a certification letter and MBE certificate. Forty-five days is the standard processing duration.
The Small Business Administration doesn't certify minority-owned businesses. However, their 8(a) Business Development Program helps minority-owned businesses gain access to government contracting opportunities.
Contracts worth up to $4 million for goods and services and $6.5 million for manufacturing are available to recipients. One significant benefit of this program is that those who are accepted can form joint ventures to bid on contracts.
SBA Certification Eligibility
A person who is economically or socially disadvantaged must have at least 51 percent of the company. On its official website, you can see a decrease in the eligibility requirements for Social Disadvantage Eligibility and Economic Disadvantage Eligibility.
The person must be a U.S. citizen.

The company must be small.

There are different eligibility requirements for businesses owned by American Indians, Native Alaskans, Native Hawaiians, or Certified Development Companies.
Required Documents
Before applying, you will need the following documents:
Your business tax returns for the previous three years

Financial statements for the last three years of business

For the previous three years, the business balance sheet has included profit and loss statements.

Lease Contracts

Bank agreements, which may consist of a signature card or a statement

Proof of contributions and asset transfers for the last two years must be documented.

Any DBA registrations (Doing Business As)

Bylaws

Minutes of the Meeting

Certificates of stock and ledgers
Application Process
The following are the steps to take to apply:
Pre 8(a) Business Development Program is an SBA online course.

All government documents should be obtained in official form. The checklist section outlines this.

Dunn and Bradstreet will provide you with a free D-U-N-S number.

Obtain a user I.D. for the SBA General Login System.

Begin the free online 8(a) application.
3. DBE Program Department of Transportation
The Department of Transportation (DOT) authorizes at least 10% of its budget to be allocated to contracts awarded to minority-owned businesses. Thus, departments receiving DOT funding, including state agencies, must develop Disadvantaged Business Enterprise (DBE) programs.
Each DBE must develop annual goals that include the establishment of contracts as well as specific subcontract goals.
You must apply to your state's department of transportation to be identified as a DBE. Each organization has a DBE Site. Here is a list of all the state transportation departments and DBE Program websites. When you are approved as a DBE, your company will be listed in the DBE directory. 
Eligibility for Department Of Transportation
To be qualified as a DBE, you must be a small business owner controlled by socially and economically disadvantaged people.
Application Process
To start the process of becoming a DBE, you must first contact your state transportation agency. The U.S. Department of Transportation doesn't review the applications. The application form, however, is available on their website.
Does Your Business Qualify As A Minority Owned Business?
To know how get certified as a minority-owned business; you must fulfill the following needs:
The owners of the company must be U.S. citizens.

The company must be minority-owned, operated, and controlled by at least 51 percent of its employees. (According to the NMSDC, a minority must be at least 25% Asian, Black, Hispanic, or Native American.) In addition, screenings, interviews, and site visits are used to determine minority eligibility. More than one member of a minority group must own at least 51 percent of the stock in a publicly traded company.)

The company must be for-profit and physically placed in the United States or one of its territories.

Minority owners must also be engaged in the day-to-day management and operations of the business.
Advantages of Getting Certified as a Minority-Owned Business 
Are you wondering about the benefits that Minority-Owned Businesses get? If yes, then we've got you covered! Businesses that are certified as minority-owned businesses can take a handful of advantages of special government programs involving increased access to government contracting opportunities that can ultimately assist them in growing quickly than before.
Many benefits come with minority business certification, from access to special business training to a high preference for contracts with government entities. Below-stated are some of the top benefits of being certified as a minority-owned business.
Access to Government Grants and Contracts
The first and foremost benefit that certified minority-owned businesses get is access to government grants and contracts. With the SBA 8(a) designation, your business can easily compete for what federal agencies call set-aside and sole-source contracts. Under the competitive set-aside contracts, when two or more small businesses can perform the work or provide the products that are being purchased, the government will set aside the contract for small businesses alone. 
While some set-aside contracts are open to every small business, others are only available to small businesses that take part in SBA contracting-assistance programs.
In addition to the government minority-owned business benefits, multiple Fortune 500 companies aim to work and collaborate with minority-owned businesses. By registering yourself officially, you can get selected for some excellent opportunities that you may not have had otherwise.
Many private corporations like Marriott, IBM, etc., give preferential treatment to the certified minority-owned businesses, thus helping you get ahead by providing exclusive contracts and excellent business deals. Once you get yourself registered, you'll be surprised to see how many new opportunities are opened for you.
Training Workshops, Management and Technical Guidance
Certified minority-owned businesses gain complete access to training workshops, management, and technical help. All these things can accelerate their development and learning. For instance, the 8(a) Mentor-Protégé Program aims to get mentor businesses to offer development guidance to minority-business protégés. This help includes the advice so that they can compete for government contracts. Some of the other forms of assistance involve Technical or management assistance, Trade education, and Financing assistance. 
In addition to this, NMSDC provides certified MBE's multiple services and programs that can help them with professional development. These can involve regional training seminars, advanced management education programs, access to working capital loans and specialized financing, etc.
Enhanced Business Partnership Opportunities
Most large corporations make it a policy to do a specific amount of work with a Disadvantaged Business Enterprise (DBE). For instance, AT&T and its suppliers have spent over $173 billion with women, minority, and service-disabled veterans in the past 50 years through the Supplier Diversity Program. Later, by the end of 2021, AT&T is committed to spending $3 billion with black suppliers.
Another benefit that certified minority-owned businesses get is Networking Opportunities. A unique feature of bodies like NMSDC and SBA is that they offer multiple networking opportunities for certified minority-owned businesses to share best support and practices, making them more stringer in the face of shared difficulties. In addition to this, NMSDC provides multiple networking events and business fairs along with the chance to apply for exclusive grants and scholarships.
Once you are officially recognized as a minority-owned business, you will find that it will open up a handful of doors for you that might not otherwise have opened. For example, you can partner up with another minority-owned business and generate a product collaboration that could help you and other minority-owned businesses succeed.
One of the other significant benefits that come with minority business certification is that of marketing opportunities. It offers you the potential to communicate your niche to the marketing audience. This will help you develop an ideal brand positioning statement and a perfect marketing plan for your business.
The culture of your business can set you apart from your competitors. It has the spark and potential to be a significant part of your brand and how exactly you communicate your values. By telling your unique story, you can indeed create a better reputation with your audience through advertising and enjoy enhanced success as an outcome.
Overview of Minority-Owned Business Funding 
In today's scenario, the economic climate is very uncertain, and in this economic climate, it can be pretty tough for small business owners to locate funding for their businesses. Unfortunately, it is even more challenging for business owners who happen to be minorities. 
In January 2006, there were around 8 million firms owned by minorities, but despite a large number of minority-owned businesses, accessing funds and working capital is more challenging than for non-minority business owners.
Getting a loan approved for a minority-owned business owner can be pretty difficult for a variety of reasons. However, there are still some sources of minority small business loans that will not discriminate on the basis of credit score, owner stakes, or even the location in which the business is located.
Before raising funds, the minority-owned businesses must consider multiple funding sources to figure out which ones are perfect for their own company and likely to sanction an application. Of course, this depends upon how long the business has had its doors open and the type of business.
If you operate a minority-owned business, there are plenty of opportunities to obtain corporate and government contracts specifically allocated for businesses with such classification. Multiple government agencies, banks, and corporations offer loans and grants to offer support to MBE's. While some excellent funding options target minority-owned businesses specifically, other still-good options for funding and loans have pretty broader eligibility, but they must still be explored. 
The next section can find the public and private programs that offer excellent funding opportunities for minority-owned businesses.
Top Funding Options for Minority-Owned Businesses 
Here is a list of the top grants for minority business owners and everything you need to know to apply for each opportunity.
The SBIR and SBTT programs offer business development grants for almost all minority-owned businesses and small businesses engaged in cutting-edge research and development. The top 11 government agencies involving DOD, NASA, DOE, National Science Foundation, and DHHS reserve a significant portion of their research and development funds to contribute to this highly competitive grant program to foster technological innovation.
The qualification requirements and amounts awarded of the grant are highly specific to the program and individual grant you are applying for. You must have an American-owned and independently operated for-profit small business with the principal researcher employed by your business. Your business should also have 500 employees or less.
Another major funding source available for minority-owned businesses is Grants.gov. Grants.gov does not exclusively provide grants for minority small businesses. However, this federal portal is a significant resource for finding grants applicable to your eligibility and specific industry type. Overall, Grants.gov provides eligibility guidelines, deadlines, and application information on over 1000 small business grants.
All the federal government agencies providing grants will post their information and details on this website. Almost two dozen federal agencies offer grants, involving the Department of the Interior, Department of Agriculture and Environmental Protection Agency, etc.
In particular, the minority-owned businesses can narrow down the search on the basis of the category "Small Business" or individual eligibility criteria like "nonprofits" or "Native American Tribal organization."
The Minority Business Development Agency or MBDA offers grants to all the organizations that run their Minority Business Centers through the United States. You can easily receive business consulting, procurement matching, and financial aid for your minority-owned business through any of the centers. In addition to this, the Minority Business Development Agency or MBDA also runs a separate ongoing grant competition program. In 2021, this program searched for proposals to open and operate one of four MBDA Export Centers.
The nonprofit association National Association for the Self Employed runs their Growth Grants program. Their Growth Grants Programs [provide micro-grants up to $4,000 each. All these grants are specifically designed to help small businesses grow, but one thing to note here is that you must be a NASE member to qualify for the grant.
Although National Association for the Self Employed does not provide grants for minority-owned businesses, the program is entirely designed for smaller businesses that cannot easily find other loans and financing options. In addition to this, the NASE growth grant can be used for a handful of business purposes like purchasing equipment, creating marketing materials, or hiring employees. The National Association for the Self Employed provides grants on a month-to-month basis, and applications are quarterly reviewed.
The SBA 8(a) Business Development Program helps economically and socially disadvantaged small business owners compete for sole-source and set-aside government contracts. Although the SBA 8(a) Business Development Program is technically not a grant program, it still provides excellent opportunities for minority-owned businesses. On top of the actual business contract, all the small businesses that qualify for the program gain access to a Business Opportunity Specialist program along with executive development, business training, and counseling.
The USDA Rural Business Enterprise Grant Program is a USDA grant for the expansion or development of small businesses in rural and backward areas. Whether you are minority-owned or not, you can easily look forward to the USDA Grant program for fulfilling financing needs. In order to qualify for grants, you will need to have 50 or fewer employees, less than $1 million in revenue, and your business must be located in an eligible rural area.
The grants offered by the USDA Rural Business Enterprise Grant Program generally range from $10000 to $500000. This grant can later be used for a variety of purposes that involve training and technical assistance, development or acquisition of land, and long-term business planning. All the applications for USDA grants are accepted through the USDA's Rural Development state offices once every year.
The Operation Hope Small-Business Empowerment Program is specifically designed for aspiring business owners in low-wealth neighborhoods that often involve minority communities. In other words, this grant program is designed to help small businesses in underserved communities. This grant program combines financing counseling and business training along with access to small business financing and loan options. All the participants must complete a 12-week training program, including the workshops on credit and money management and business financing. This program also helps the business owners create and maintain a business plan and access the funds and other valuable business resources.
The National Minority Supplier Development Council is a corporate member organization focused on enlarging business opportunities for all certified minority-owned businesses. It runs a nonprofit business development program i.e., the Business Consortium Fund, that provides financing program assistance and business advisory services for all its members.
First Nations is a nonprofit that operates a national grant-making program. In 2020, the First Nations offered nearly 2150 grants summing up to more than $43 million to Native American projects and organizations in almost 40 states, U.S. Territory, the District of Columbia, and American Samoa.
Although the individual minority small business grants that First Nations provides can differ, their programs continuously strive to offer financial and technical resources to Native nonprofits and tribes.
Conclusion
Being certified as a minority-owned business can be time-taking and complex, but it is well worth the effort. It exposes your company to more resources and opportunities while also increasing community awareness of minority entrepreneurs. It's also essential to remember that making the most of this certification is entirely up to you — with the right staff, strategies, and attitude, you can shine. So what are you waiting for? Read the above article and get business certified as a Minority-owned business now!
JOIN the United States Minority-Owned Business Marketplace now! Free membership for minority-owned businesses.